Meet Dr. James A. Parelli DMD, MD, MS. Ed
Dr. Parelli is a Board-Certified, dual-degree Oral and Maxillofacial Surgeon, uniquely trained and licensed as both a dentist and medical doctor. He received his undergraduate degree in Biology with a minor in Chemistry from the University of Virginia. He then completed a dual-degree program at the University of Pennsylvania, simultaneously earning a D.M.D. (Doctor of Medical Dentistry) from the Penn School of Dental Medicine and a Master's Degree in Higher Education, MS.Ed., from the Penn Graduate School of Education. After completing dental school, Dr. Parelli pursued medical school at Emory University School of Medicine, earning his M.D. (Doctor of Medicine).
He then spent a year as a General Surgery resident at Emory, where he trained in various surgical specialties including plastic surgery, head and neck oncological and reconstructive surgery, burn surgery, vascular surgery, pediatric surgery, colorectal surgery, and surgical critical care. He completed his residency at Emory University in Oral and Maxillofacial Surgery.
Outside the office, Dr. Parelli likes to spend time with his wife, Courtney, and his goldendoodle, Duke. He also enjoys playing guitar, photography, hunting, and gourmet cooking. Dr. Parelli also serves as one of North Carolina's alumni interviewers for the University of Pennsylvania.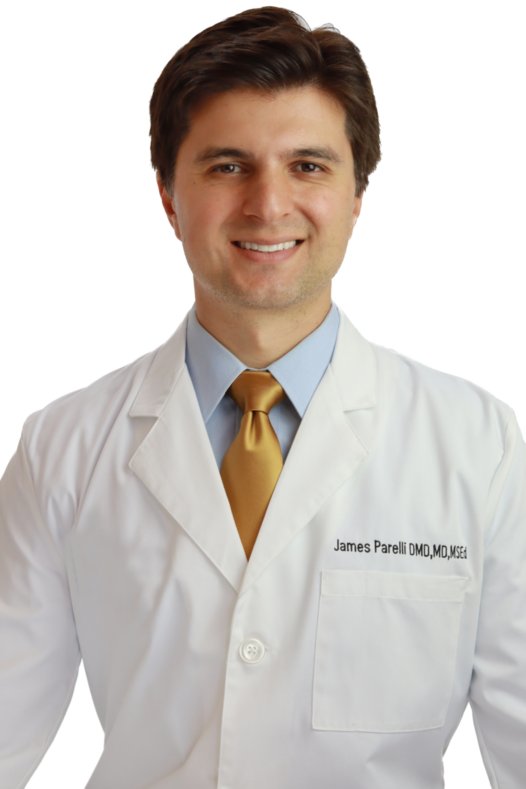 Take some time. Treat yourself. You deserve it.
Book a treatment this month and receive a 25% on all further treatments.